Shopping Cart
Your Cart is Empty
There was an error with PayPal
Click here to try again
Thank you for your business!
You should be receiving an order confirmation from Paypal shortly.
Exit Shopping Cart
| | |
| --- | --- |
| Posted on December 2, 2016 at 1:00 AM | |
Recently I became acutely aware of the unintentional damage a male partner was placing on his female counterpart. He was expressing his admiration for his partner's body, her skin, her eyes and hair. How he wanted always wanted to touch her. He began to get louder shifting in his seat and his frustration began to show. "Anyone can go to a massage parlour and get a hand job for some relief, but why should I have to when I have this beautiful woman at home! I don't even want to masturbate, why should I have to?" By this stage she had sunk back into her chair making herself as small as possible and very silent.
The words we use are an expression of our thoughts, beliefs and values. The phrase "I didn't mean it like that" has been used many times to try to rectify an unintended insult or misperception. However when a relationship is infected with distrust and negative sentiment towards one another, words can be received through that negative lens.
In the world of Sex Therapy, sexual desire is a very fragile aspect of our selves that needs nurturing and love to maintain its ebb and flow. There are things that can be said that cuts to the source of sexual desire and severs it. A man can be sensitive to a woman's insecurities and compliment her body in an attempt to boost her self-confidence, however if that negative lens is in play it can come across as "you are only interested in my body!"
This is not intended to "man bash". Women get it wrong too. However, woman may be more sensitive to language used because of engrained societal expectations, values, cultural beliefs and lived experience around sexuality. In western society the issue of objectification of woman has been discussed in depth and whether we like it or not it is in the back of our minds.
What I am trying to relay here is that if your relationship is waning in the sexual department, ask yourself if you are up to date and in tune with your partners inner world. It takes frequent open communication to keep connection so that when things are said in error or misperceived, the relationship recovers quicker.
My advice is to refrain from referring to sex as "it". I need "it", I want "it", I have to have "it", she won't give "it" to me. This intimates "it", is a 'thing'.
This 'thing' that needs to be provided.
A service.
A product.
Objectification.
"It" almost makes a person feel as if their body is the product that needs to provide that service. If a woman constantly refers to her partner and sex as "get it up", "give it to me, I am ready to go", " I want it" this may put unnecessary pressure and focus on performance and a disconnect with the partner as a whole person. Our partners are not there to perform or provide "it" to satisfy our needs. They are there because we connect with them on many levels and want them in our lives.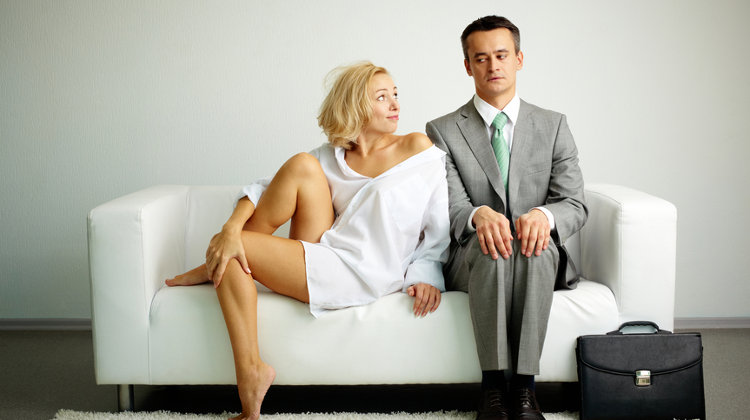 Categories: Quick Tips and Information, Relationship Health, Sexual Health

0

/